Gotham Cable News
Batman Sightings
Submissions
June 16, 2008
Have You Spotted Batman In YOUR NEIGHBORHOOD?

We want your Batman pics and videos. We can't just cover the entire city with GCN photographers, so we're asking citizens to submit their own shots.

If you can find the real Batman — or even a pic or video of a possible Batman, no matter how dubious — send it in.

We'll post the best ones — and you'll become part of Gotham history!
After submitting a photo of Batman and accompanying it with a short blurb, an email would be received by the sender for verification:
Thank you for your submission!

You are on the way to becoming part of Gotham history. The editors of Gotham Cable News are reviewing your submission right now. We will alert you when the submission is placed on the GCN web site.

And stay on the lookout for Batman!
Successful entries then received this message:
Dear X,
Congratulations! The editorial staff at GCN has approved your video/photo submission! You can view it soon at
http://www.gothamcablenews.com/sightings.aspx
Check back in a day or two to view the entire feature!
It's citizens like you that will help make Gotham great again. Thanks!
Starting June 20, photos and video were able to be viewed on the website, with "Editor's Picks" additionally featured.
Reward
June 30, 2008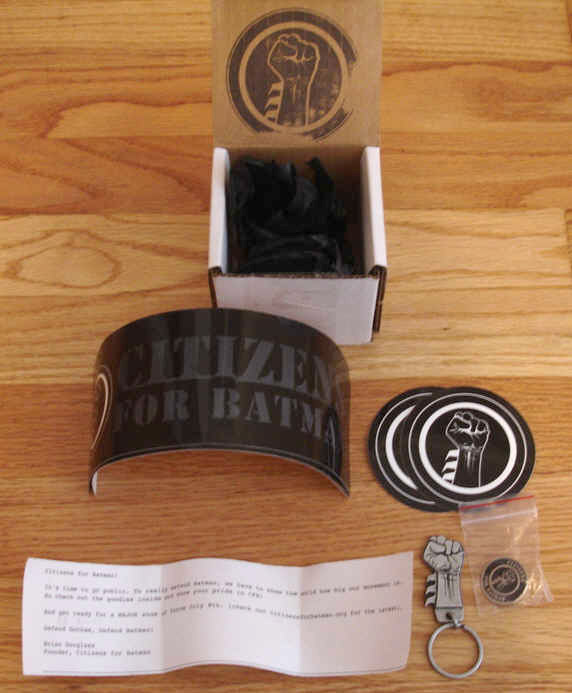 All GCN viewers who submitted photos or video received promotional packages from Citizens for Batman. More details can be found here.
Next: CFB submissions