Whysoserious.com (Checklist)
Discovery
June 27, 2008
Whysoserious.com was found updated to include a montage of various Gotham websites, and a checklist with links to every major Joker trail. The accomplished tasks up to that point were crossed out on the list, with clues to three future ones added to the bottom. As they were fulfilled, each task was crossed out in turn.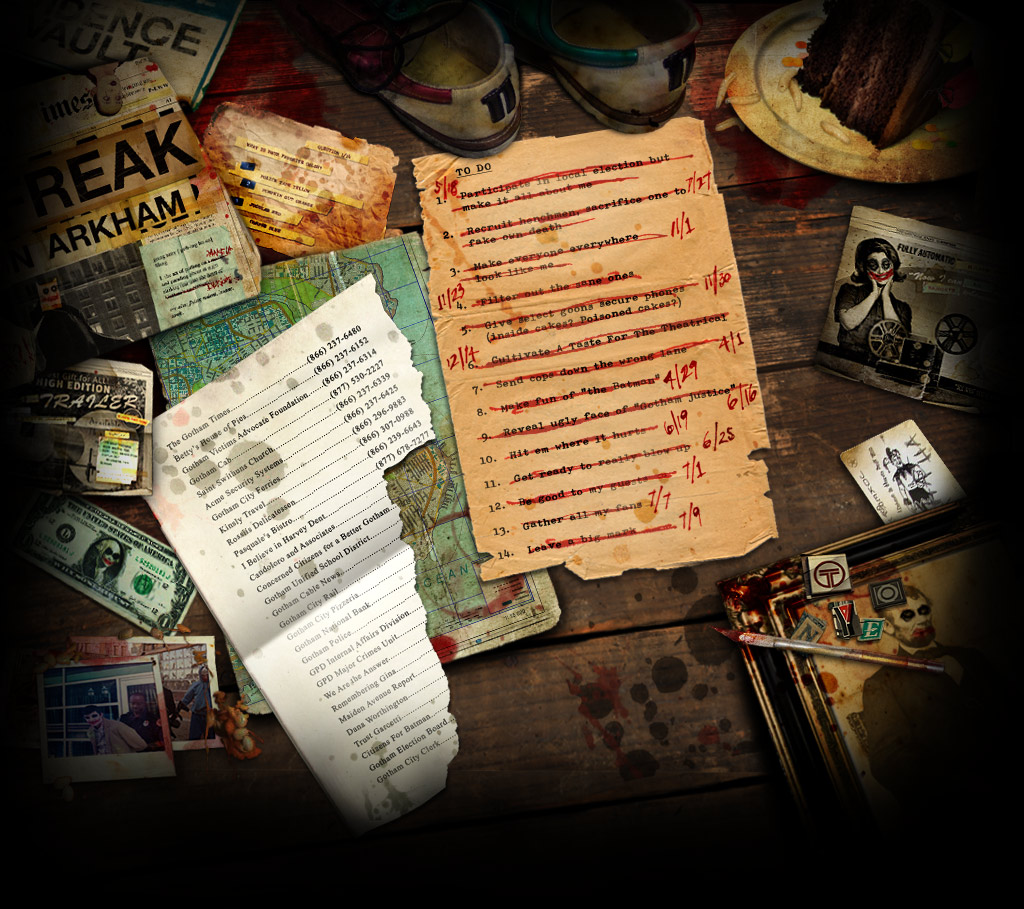 To-Do List
With associated links
Next: humanresources@whysoserious.com
Montage
Included in the photograph are images of various investigational elements, linking them to that particular page. The elements include newspaper clippings, bowling shoes, a personality quiz, Gotham map, phone directory (with every URL and phone number of related Gotham businesses), a cake infested with maggots, the Whysoserious.com/happytrails ad, the Atasteforthetheatrical.com ad, a vandalized Joker card, a Jokerized portrait of Lincoln, bloodied Polaroids of people wearing Joker makeup, and a Jokerized dollar bill.
GPD reports
Clicking on items 1, 2, 3, 5, 7 and 8 on the Joker's checklist brings up confidential GPD reports about each event. GPD is unsure how the Joker came to possess copies of these reports, but they are included in this compilation for the investigator's convenience.
"Traffic Update"
July 13, 2008
The site was updated to automatically play the recorded call that was made to participants who used their phone numbers in the game, as well as Joker cell phone owners.