Courtroom
The Game
The convention players were then sent to a new checkpoint:
Checkpoint 5
Very nice! Now you'll need to send your accomplices to
this location: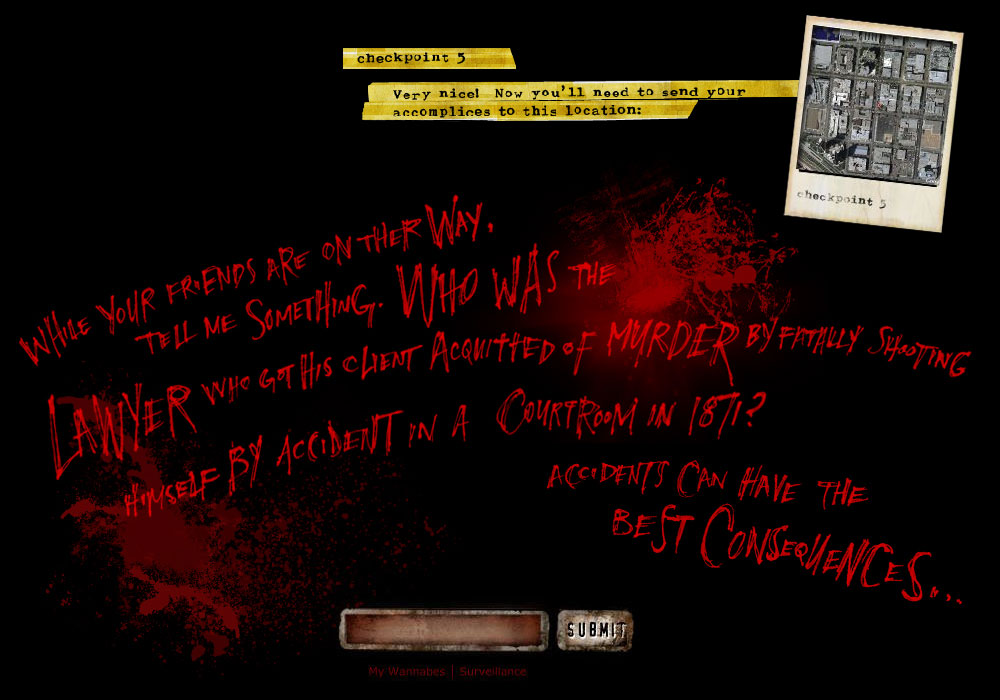 While your friends are on their way, tell me something. Who was the lawyer acquited of murder by fatally shooting himself by accident in a courtroom in 1871?

Accidents can have the best consequences...
Solution
On June 17, 1871, Clement Vallandigham died after accidentally shooting himself while defending an alleged murderer, making vallandigham the next passphrase.
Next: Dr. Death