Gothampolice.com/secureinternaldocuments
Discovery
November 30, 2007
An update was found on GVAFoundation.org:
Protecting Victims
The Law requires that victims of crime be protected, but we've had five people call us in the last four weeks complaining that they have been approached by predatory security firms and lenders who clearly knew that their homes had been vandalized during the Fear Toxin riots in The Narrows. One of our clients contracted with the security system that approached her, which promised to provide her with 24 hour security for $12.99, and to install the system for free. It was the classic bait and switch. We reviewed the contract and found that after three months at the monthly security rate would go to more than fifty percent higher than the average security system charges in the city, and that added to that monthly charge would be a $15.99 a month fee to cover the installation costs of her system. The contract is for three years and there is no release clause.
It's apparent that these companies are getting the victim's information. One of our volunteers pretended to interview for a job with one of these companies. She reported that there were Gotham Police documents on the desk of the man who interviewed her. When she asked if the company was working with the police, the man interviewing her winked and said no, but that the Gotham Police's secure internal documents server was an open book. He said the GPD's document security was a joke.
GVAF has scheduled an appointment with
Police Commissioner Loeb
to discuss the issue of identity security for victims. We have also filed a lawsuit for the GVAF client with the security company.
This led to http://www.gothampolice.com/secureinternaldocuments/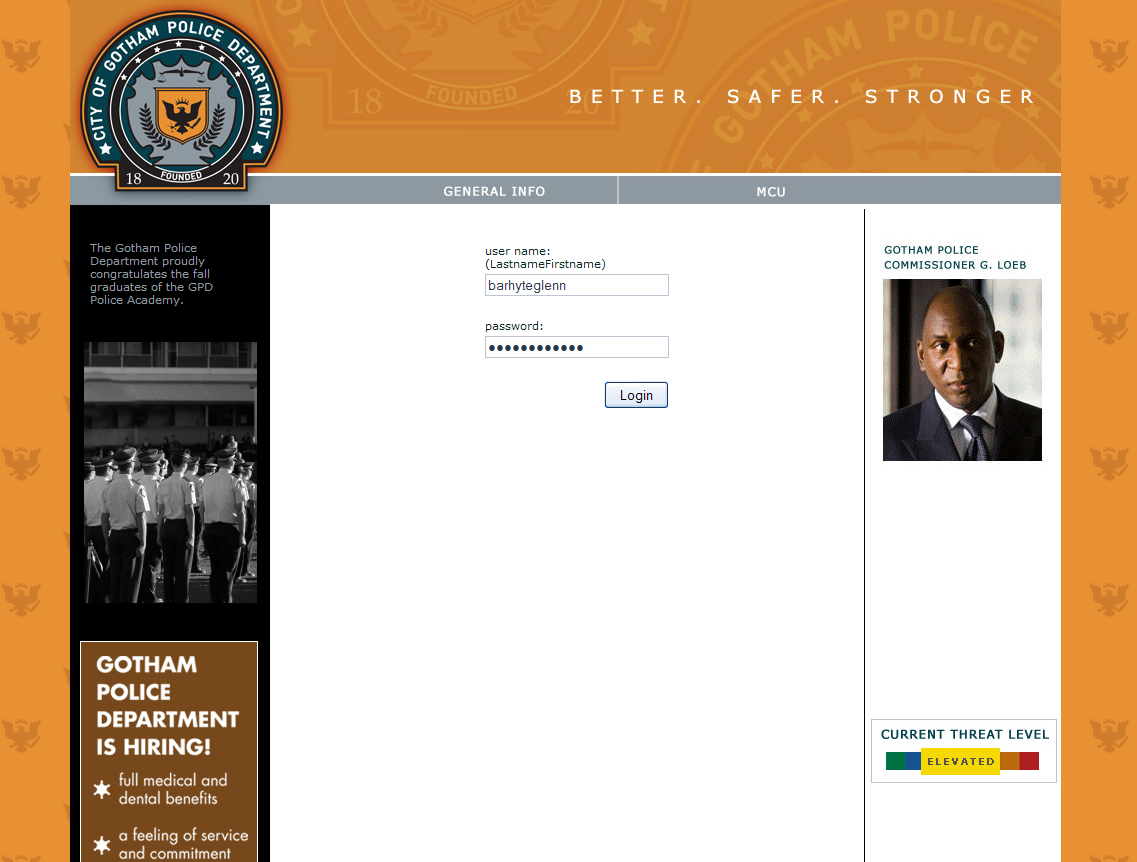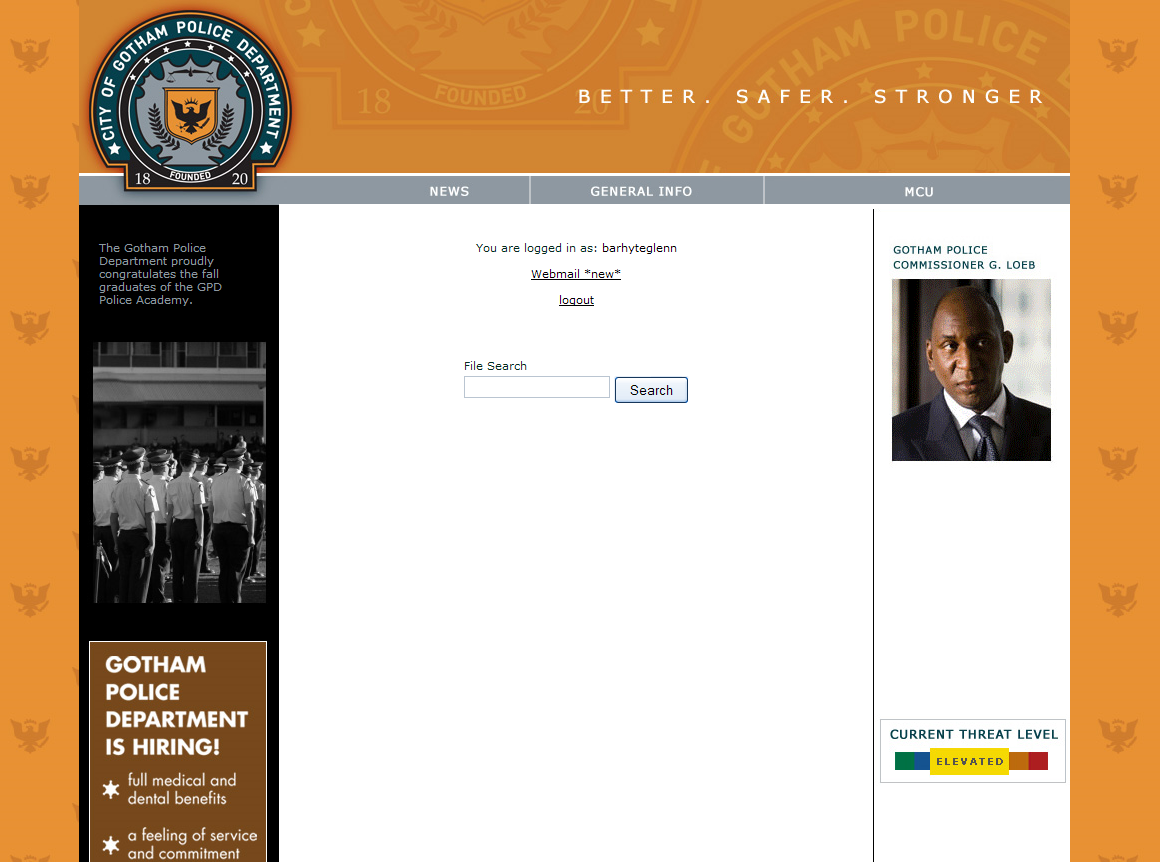 Documents by login
Karl Breitup
By logging in as Karl Breitup and using his anniversary (21485) as the password, hackers were able to log into his account.
The following document was accessible via Breitup's account:
Glenn Barhyte
Using information from Gpdiad.com, hackers were then able to access Glenn Barhyte's account. His password was "tevredenheid," which is Dutch for "Satisfaction." (Barhyte's favorite song is The Rolling Stone's "Satisfaction" and he lived in Utrecht, in the Netherlands, for 9 years.)
The following documents were accessible under Barhyte's account, in addition to his email:
November 30, 2007
March 30, 2008
April 6, 2008
April 9, 2008
April 15, 2008
June 13, 2008
June 27, 2008
Documents by investigation Dent smear campaign GPD