Promise
The Game
The final message appears below, with a link to the third case file, which was updated shortly after with photos of the victim: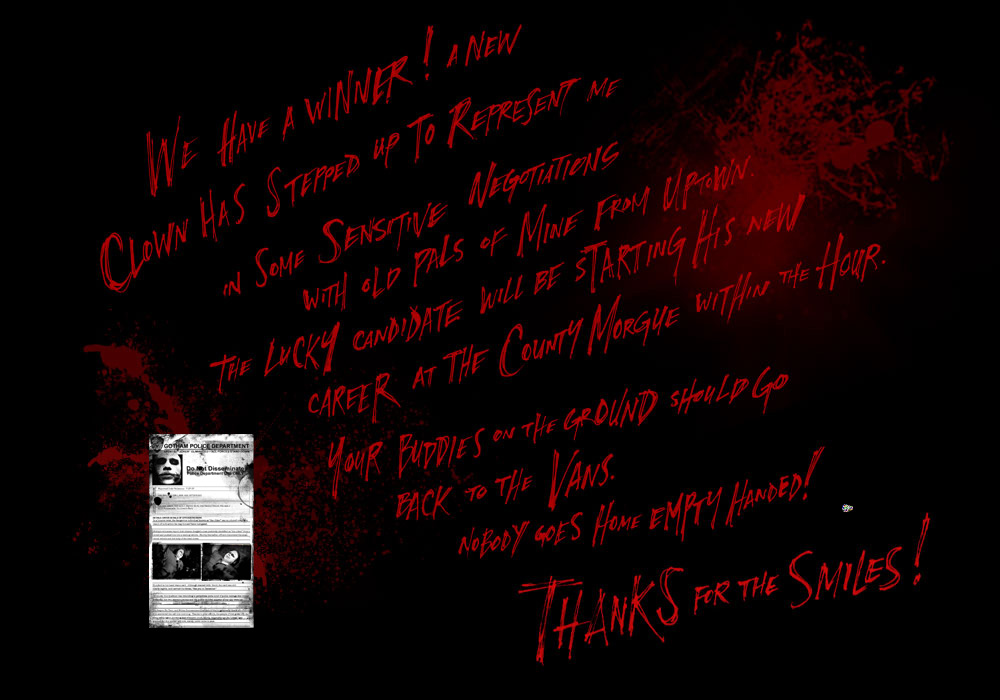 We have a winner!

A new clown has stepped up to represent me in some sensitive negotiations with old pals of mine from uptown. The lucky candidate will be starting his new career at the county morgue within the hour.

Your buddies on the ground should go back to the vans. Nobody goes home empty handed!

Thanks for the smiles!
Reward
Next to the exclamation point in "empty handed!", there was a tiny graphic depicting static. Clicking on this revealed a short film depicting the Batman's insignia along with a voiceover, perhaps by the Batman himself: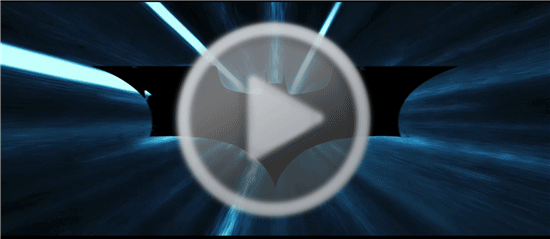 The participants at the convention were given clown masks as rewards, like the ones worn by the Joker's bank robbery henchmen, along with a final note:
Well, that guy earned the job you all would have died for.

But cheer up! Every skull can grin, friends! Soon, EVERYONE will know how much you helped me out. It was all just great fun. And if your face hasn't started to itch in the next ten minutes, you must be one of the lucky ones.

Right now, your buddies online are getting their special award, but this little gift is just for you.

Go ahead. Put it on. It is perfectly safe.

I promise.
Next: Rent-a-clown.com