Plate Number
The Game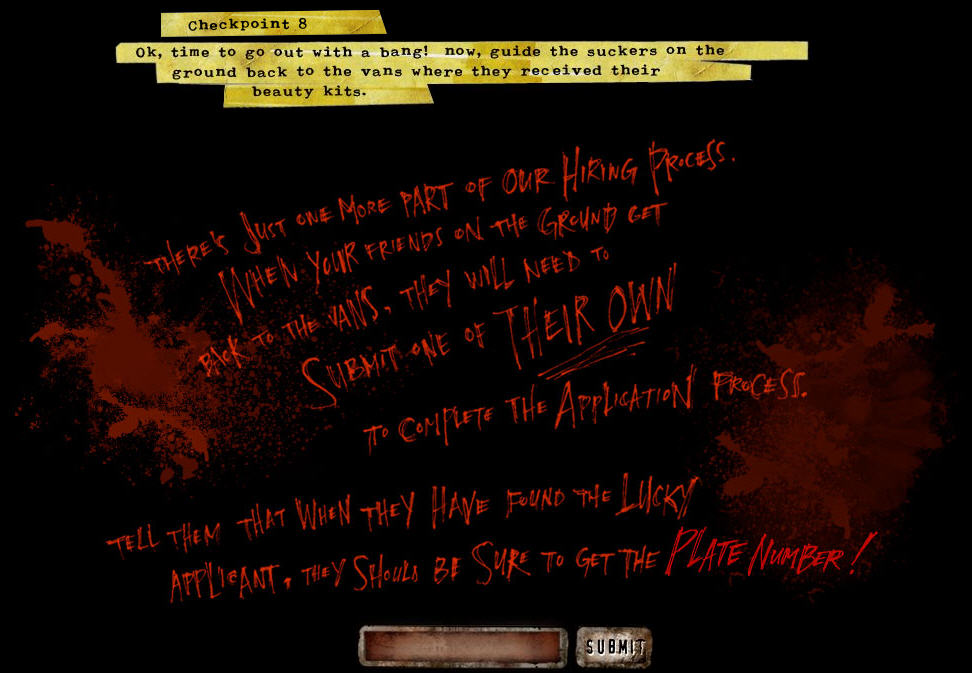 There's just one more part of our hiring process. When your friends on the ground go back to the vans, they will need to submit one of
their own
to complete the application process.
Tell them that when they have found the lucky applicant, they should be sure to get the plate number!
Solution
At this point at the game, a participant was selected to be abducted in place of the Joker. He was driven away in a black van with the license plate number 2971759.
Next: Promise