Gpdmcu.com
Discovery
April 4, 2008
Gpdmcu.com is the website for the Gotham Police Dept, Major Crimes Unit.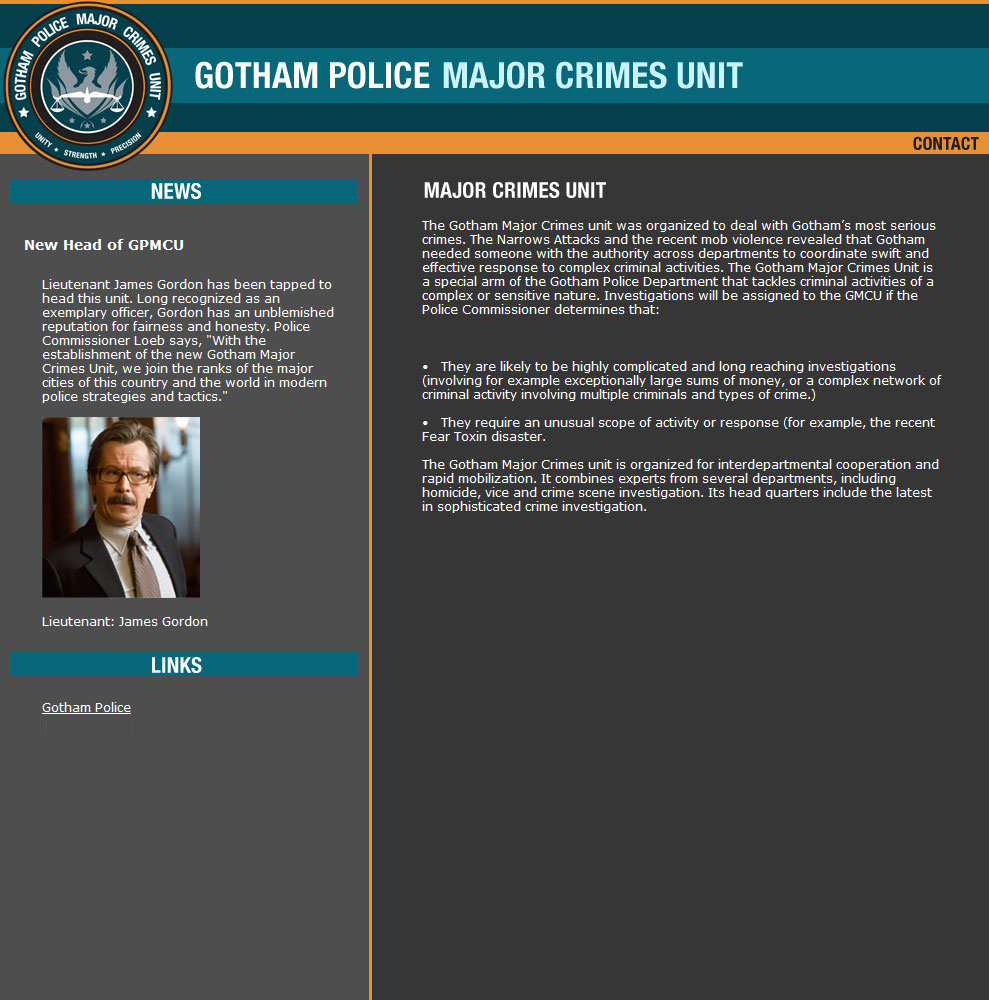 New window: Go to site mirror
Operation Slipknot
"Operation Slipknot" was a hunt for GPD officers who had been issued arrest warrants due to their involvement with Concerned Citizens for a Better Gotham. A number of them appeared in the Dent smear ads, having been paid off by mob figures Joseph Candoloro and Albert Rossi. Catching these suspects thus became as much of a GPD interest as it was a Dent campaign interest.
Details of this complicated exercise can be found here.
Aftermath
After Frank Notaro helped divulged the identities of the other smear cops, their capture via Operation Slipknot and subsequent arrests quickly turned around Harvey Dent's campaign, as detailed in the news media immediately following the developments.
Next: Gotham Cable News