Operator
Discovery
July 1, 2008
A text message from humanresources@whysoserious.com led to Whysoserious.com/operator. The site featured a dimly-lit stage with five switches wired around. The switches held a sign - "Waiting for Relay." On the stage are five small metal weights attached to chains suspended from the ceiling. There was also a submission field on the bottom of the page, but it was inactive until the official start of the game.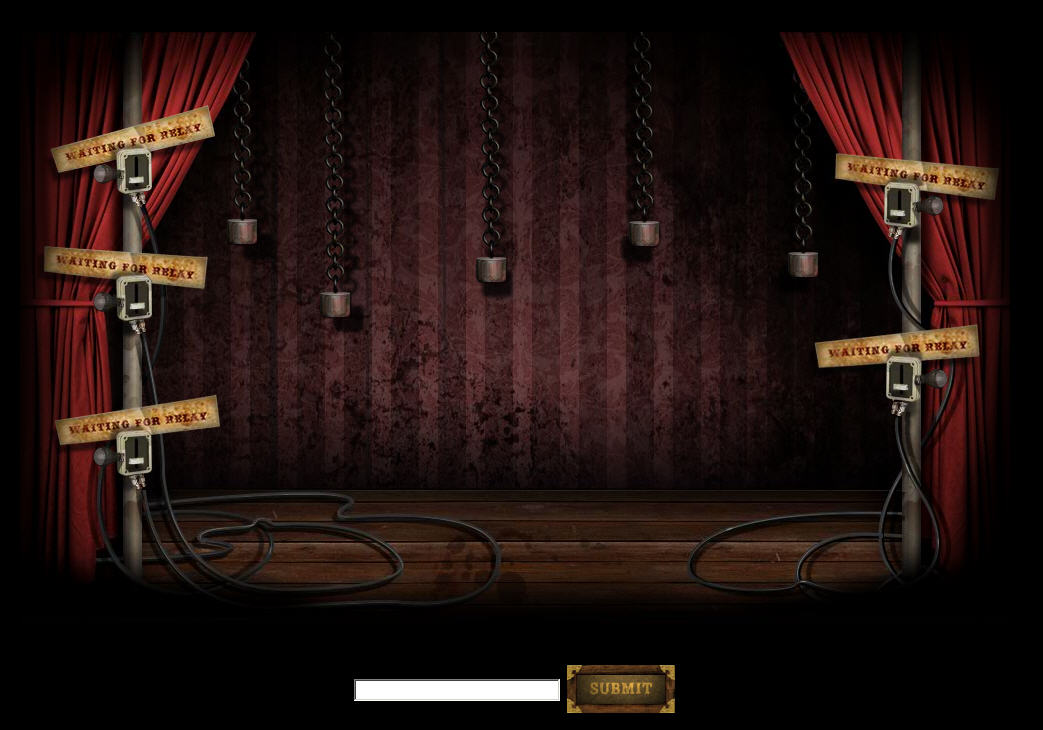 Game
Once the hour deadline was up, cell phone participants who responded within the deadline received the following text messages, depending on their assignment:
Work together, clowns. Your code-word: XXXXXXXX. Your partner: XXX-XXX-XXXX. Do NOT call until told to. Do not publicize this number.
Wait for a call - you will receive one or more code words. Relay these words to your partner.
You're the first in the chain. Call your partner and relay your code-word NOW.
This part of the game involved only participants with cell phones. Five started a chain as in the game "Operator," calling a partner and relaying additional code words. The last person in each chain was given a phone number to a Joker goon, who then told the participant the chain was finished.
As each chain was finished, the final word would be brought down onto the stage image on the site.
Chains
Chain 1:
Valley
Potato
Canoe
Puppet
Headstone
Ornament
Smoke
Chain 2:
Lemonade
Locomotive
Hotel
Rocket
Gunpowder
Cigar
Billboard
Ammunition
Fire
Chain 3:
Kerosene
Gemstone
Therapist
Gasoline
Dynamite
Aluminum
Velvet
Ballerina
Helium
Pilot
Chain 4:
Revolver
Orchestra
Station
River
Explosion
Playground
Banana
Monkey
Fun
Chain 5:
Million
Hospital
Fracture
Wishbone
Laughter
Stepmother
Wilderness
Gunshot
Slaughter
At the conclusion of all 5 relays, the following text message was received by the phone participants:
All relays are complete. 35 minutes... not bad. Now you have what you need for the next sideshow.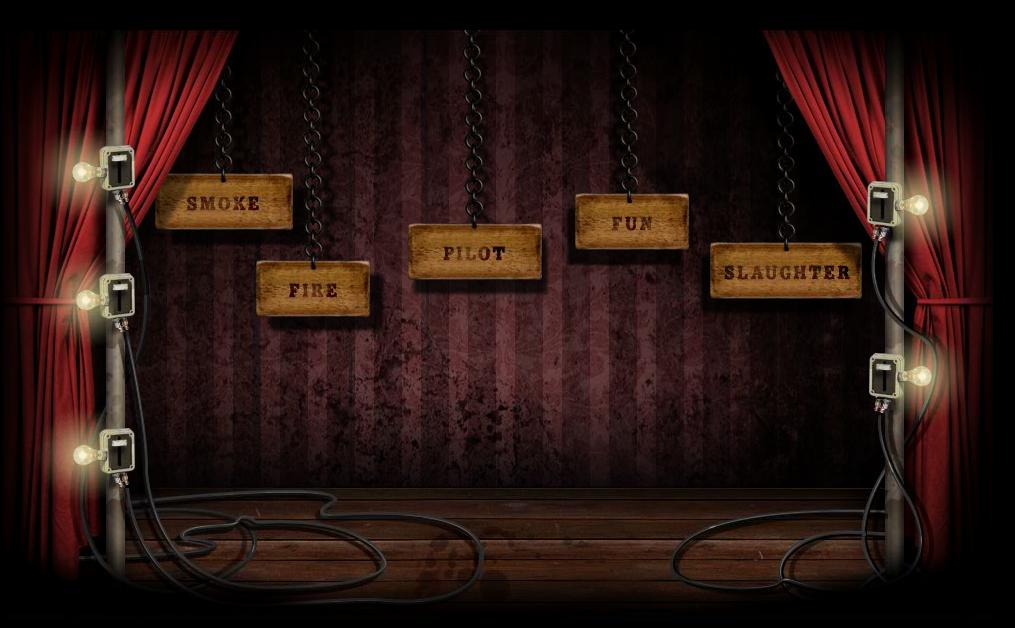 Solution
All five revealed words have "-house" in common. Entering house in the submission field leads to Whysoserious.com/punkdrop.
Next: Punkdrop