The Perfect Getaway
Discovery
November 30, 2007
A new note was found on page 4 of the first issue of The Hahaha Times, reading "/The Perfect Getaway." This alluded to Whysoserious.com/theperfectgetaway.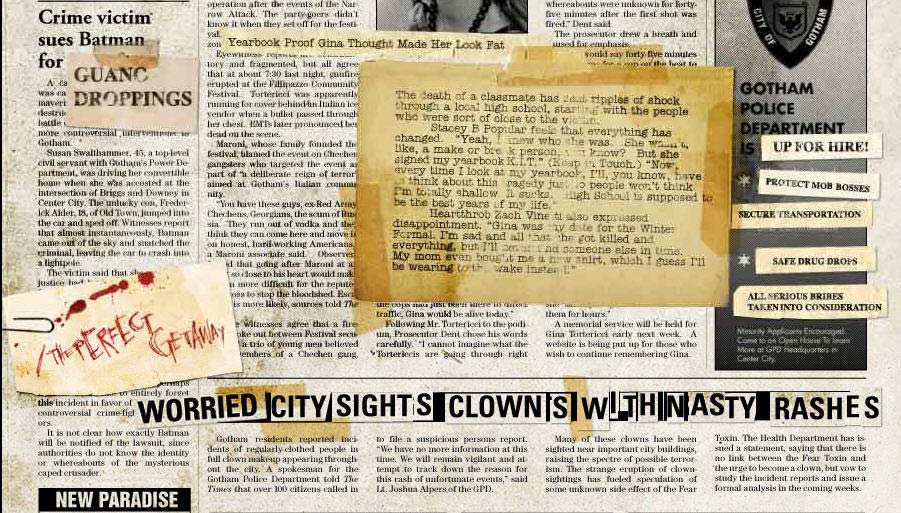 Exercise
The site contained directions leading the online conspirators to connect street names in different regions of Gotham.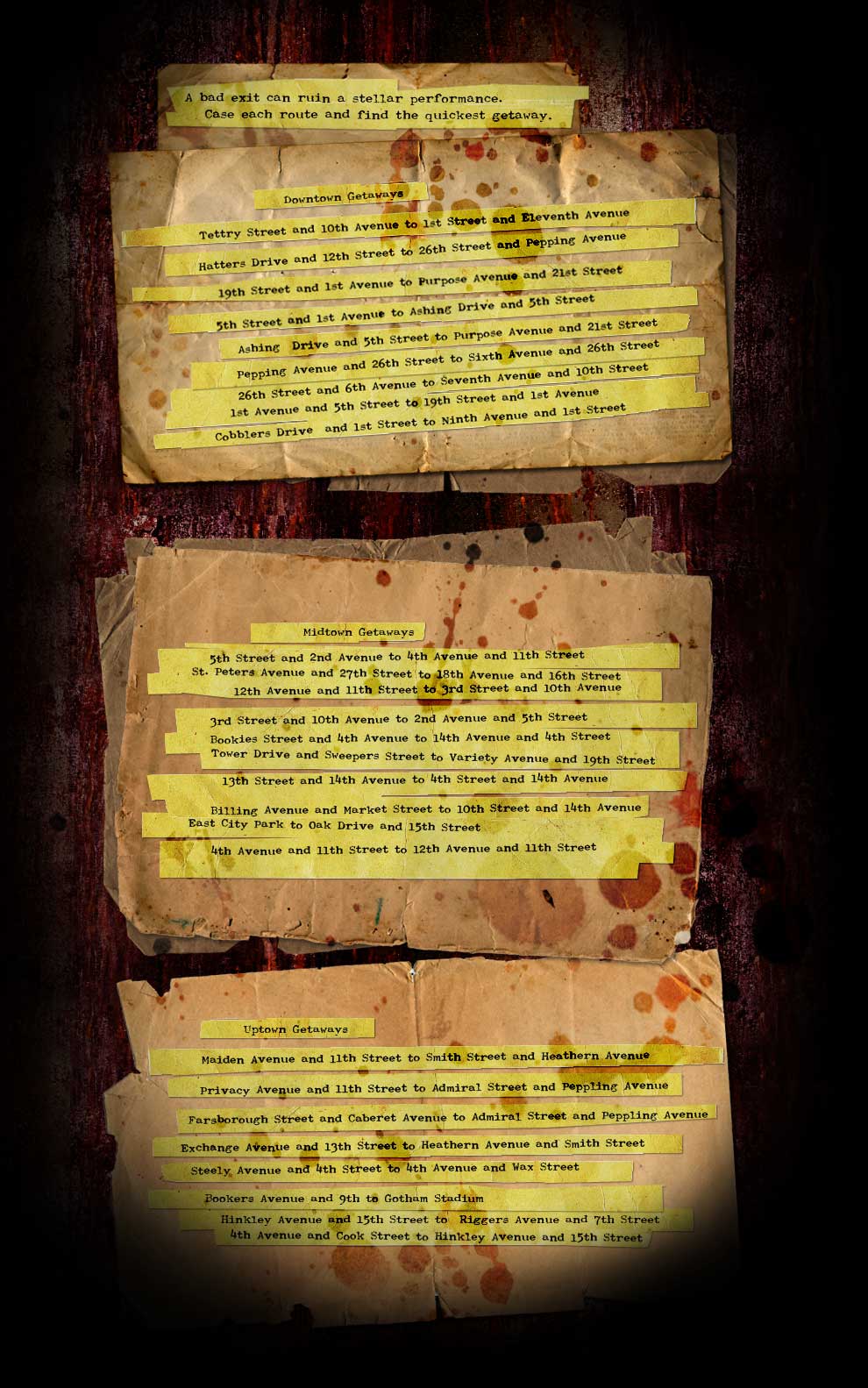 Solution
With help from a Gotham map which the online conspirators had deduced, the connected lines produced a phrase: out of time, which led to Whysoserious.com/outoftime.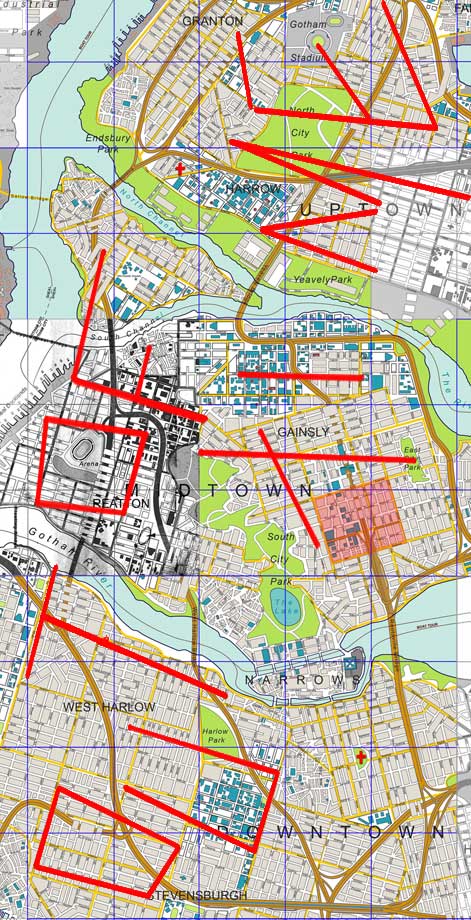 Next: Whysoserious.com/outoftime