Ripper
The Game
Partipants on the ground were directed to "checkpoint 2," while online players were given another riddle.
Checkpoint 2
Thanks for submitting your application! Are you ready to take the next step to a better, more high-profile career?
Serious candidates need strong leadership skills.
Convince your friends on the ground to meet with our sales associates
here
: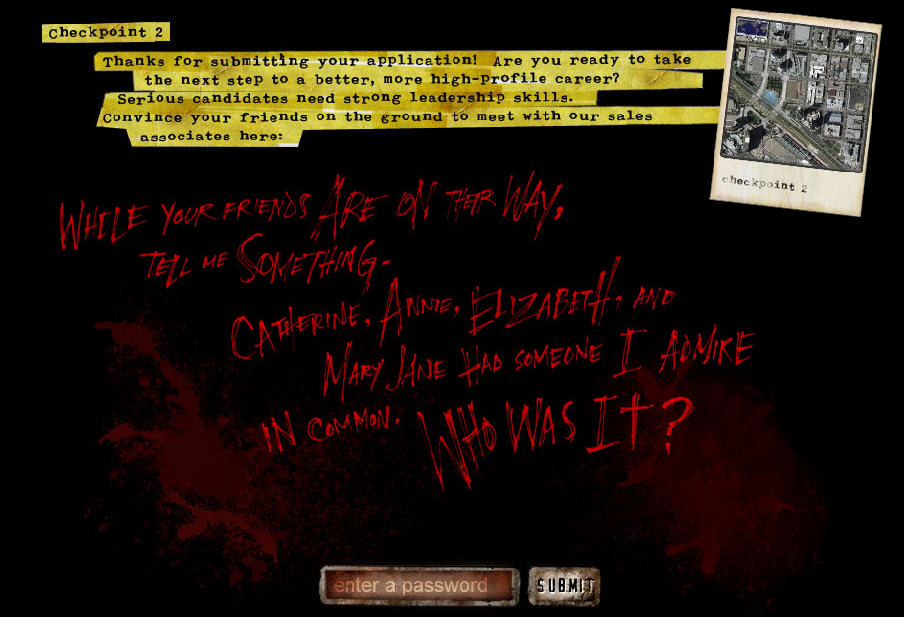 While your friends are on their way, tell me something.

Catherine, Annie, Elizabeth, and Mary Jane had someone I admire in common.

Who was it?
Solution
All four women were victims of Jack the Ripper.
Next: I Feel Pretty