Gotham Election Board
Discovery
March 12, 2008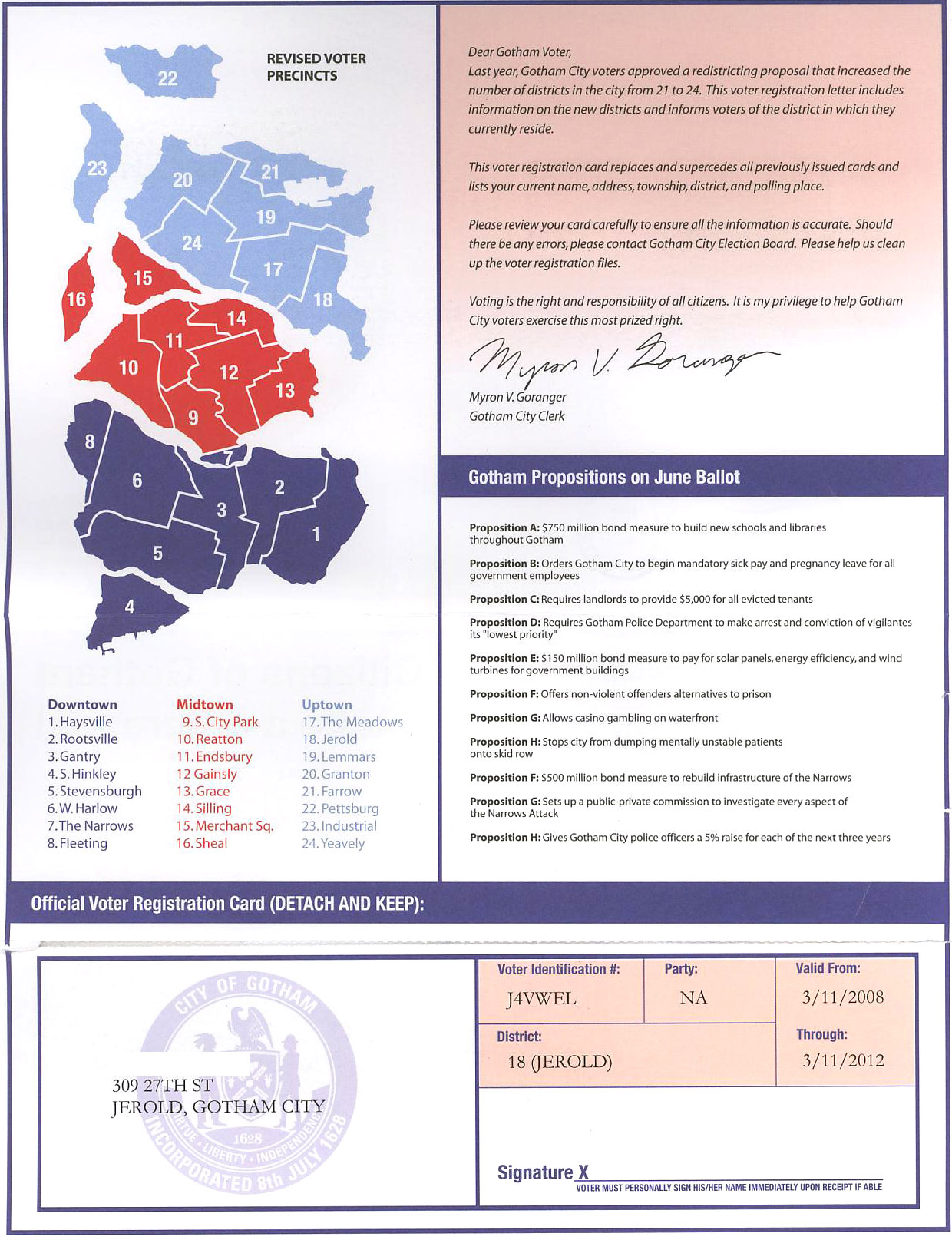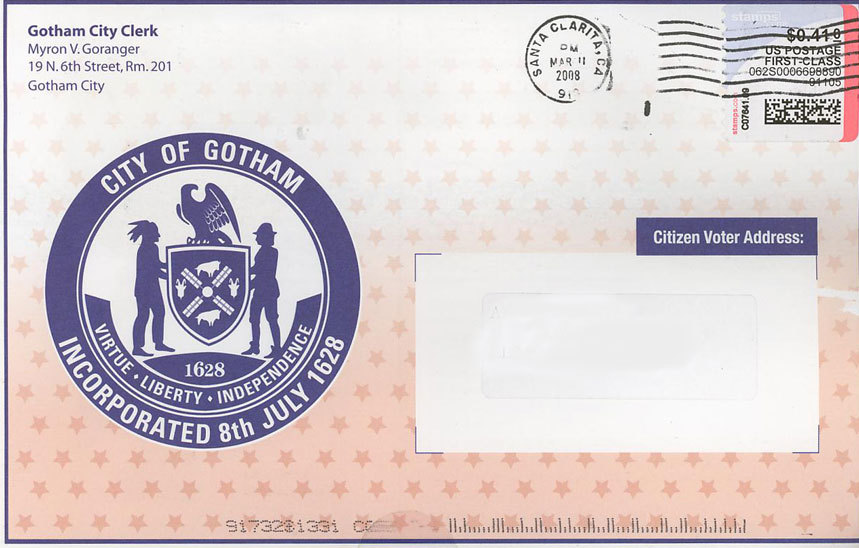 From the voter registration cards received by Dent supporters, Gothamelectionboard.com was found.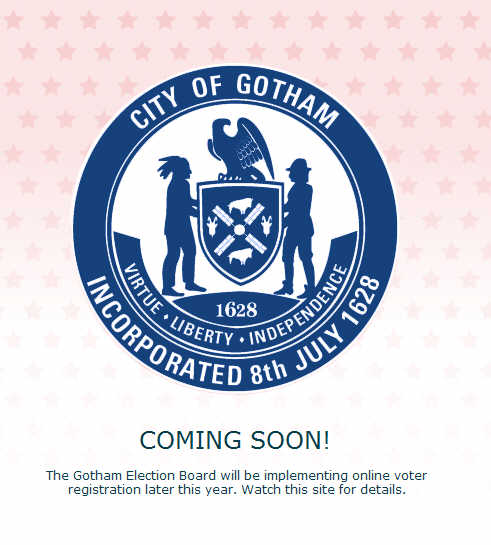 Voting
June 9, 2008
The site was extensively updated with the online voting system.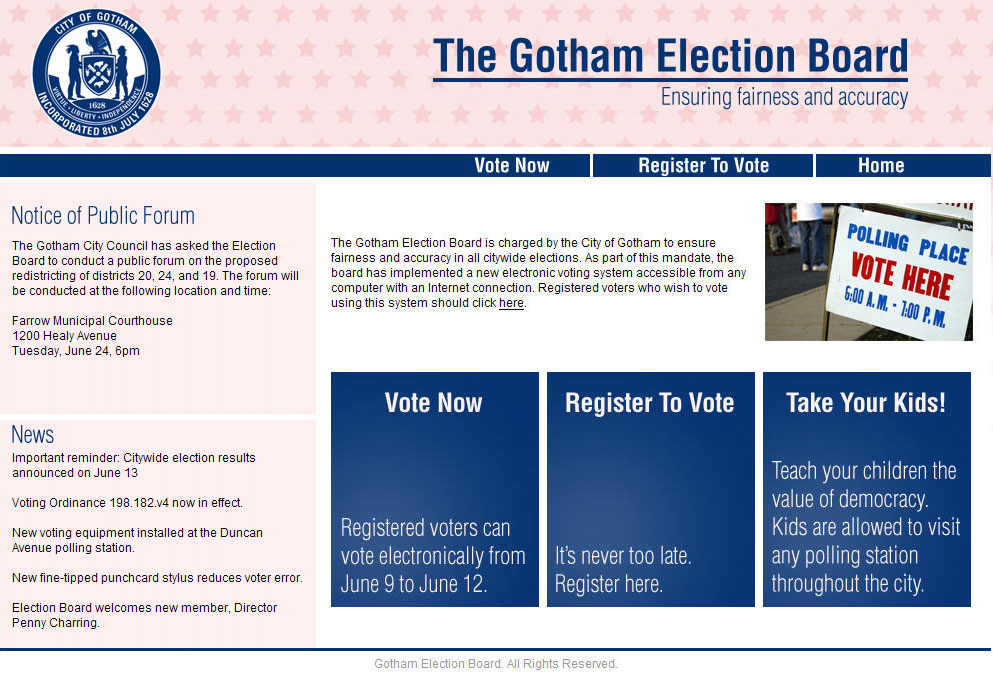 New window: Go to site mirror
Voting closes
June 13, 2008
The links on the home page were taken down, with the announcement:
ONLINE ABSENTEE VOTING ENDED JUNE 12.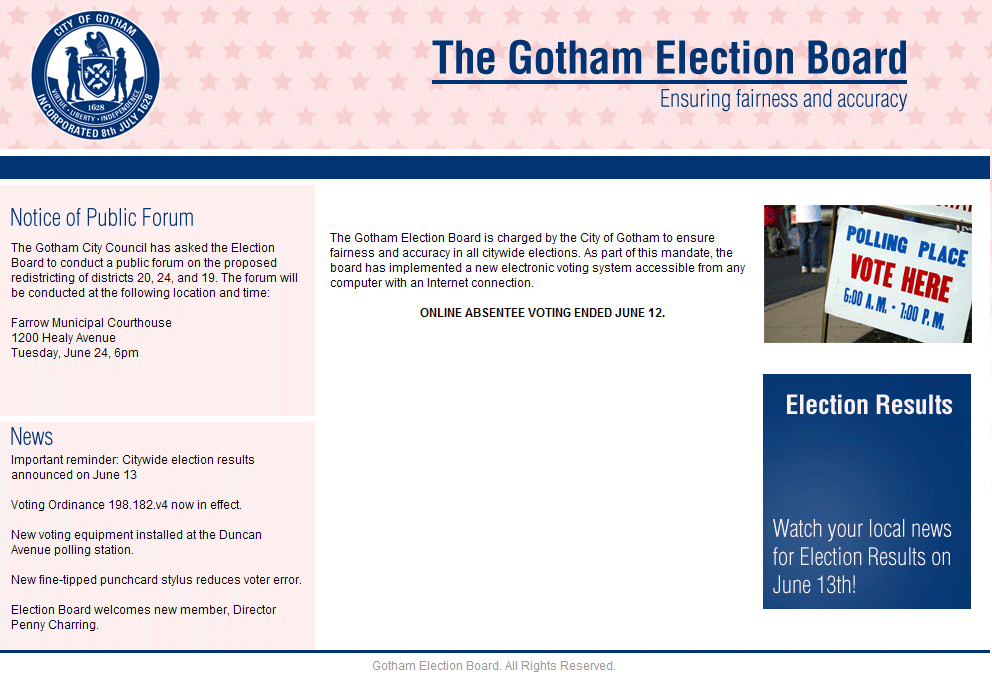 Next: Gotham City Clerk