Gothamintercontinentalhotel.com
Discovery
April 23, 2008
From the intel given for Operation Slipknot, C.I.'s were to use information from Gothamintercontinentalhotel.com to complete their mission.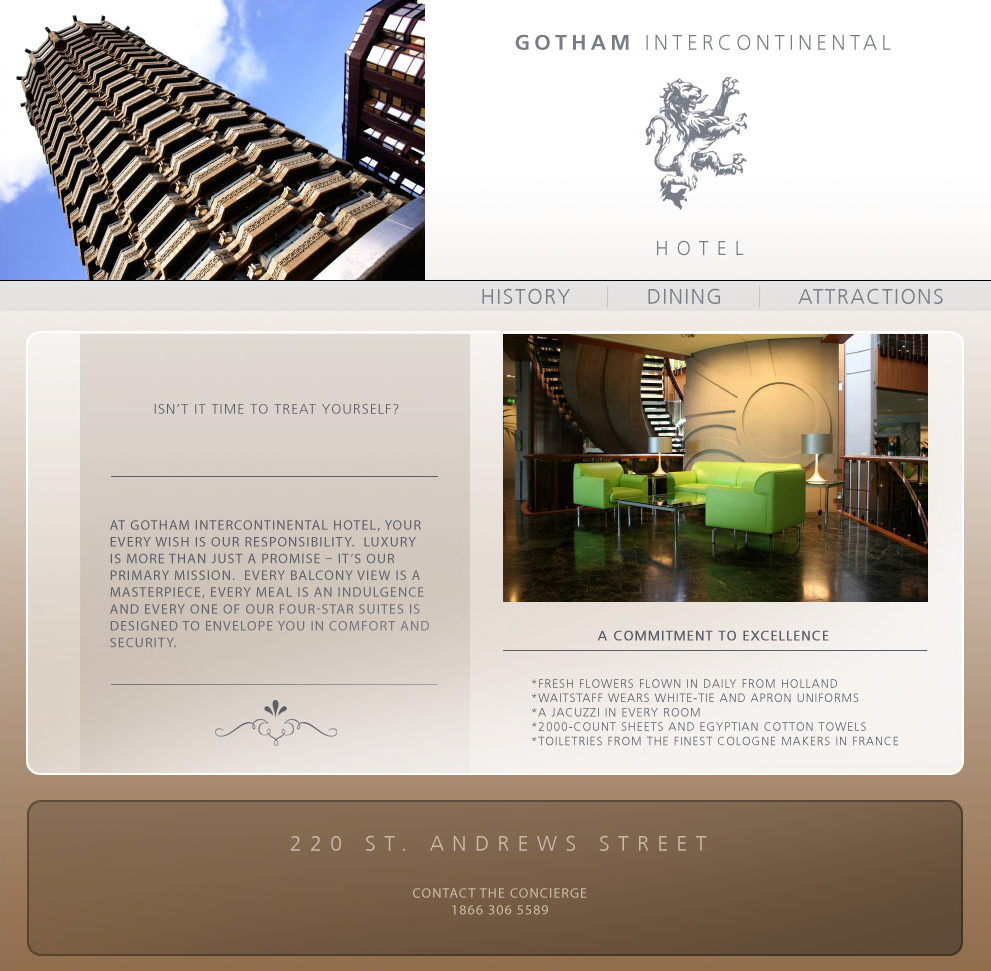 New window: Go to site mirror
Assignment
As part of the GPD's Operation Slipknot, participants were told to call the concierge listed on the website (1866 306 5589) and use a reference number (based on each officer's name) to convince the concierge to mail them a package originally intended to go to a member of Concerned Citizens for a Better Gotham.
Next: Kinsly Travel