Child's Weapon
The Game
The following screen appeared with another in-progress case file.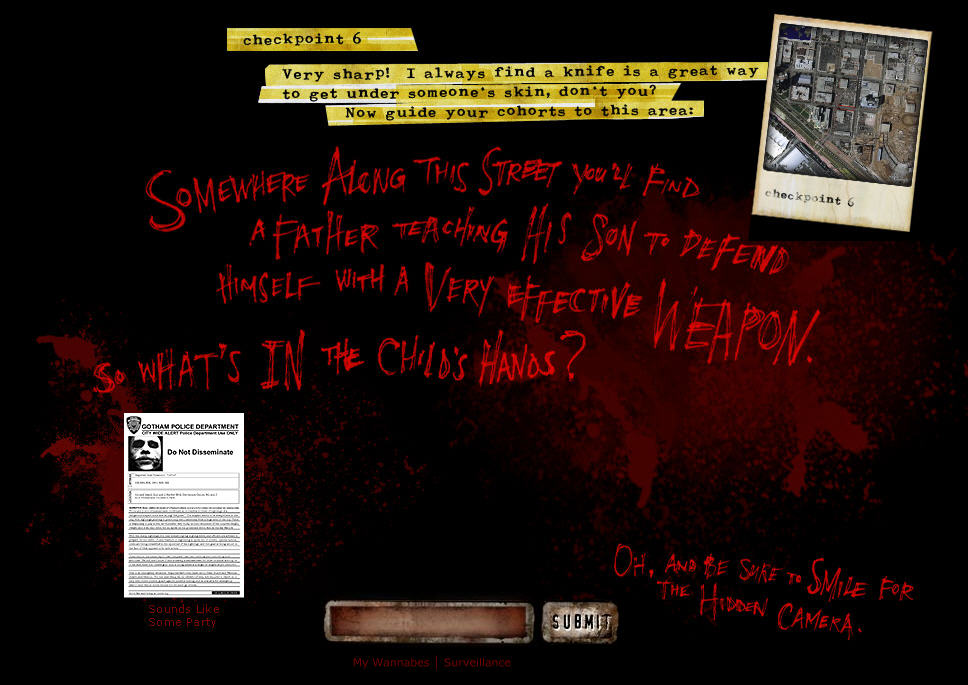 Somewhere along this street you'll find a father teaching his son to defend himself with a very effective weapon.

So what's in the boy's hands?

Oh, and be sure to smile for the hidden camera.
Solution
Directing the person on the ground to the right location allowed them to find a sculpture of a man with a boy. They were holding a baseball bat.
Next: Missing