Gotham City Pizzeria
Discovery
June 13, 2008
Gothamcitypizzeria.com was found in an ad in the third issue of The Gotham Times. The page is sponsored by the Domino's Pizza chain.
Owner Paul Fitziano is a Citizens for Batman member, known as "PizzaPaul" on the forums.
New window: Go to site mirror
Clues
June 13, 2008
Based on clues from the Joker's cellphone image piece puzzle, it was implied that a Domino's commercial or promotion would air on June 16.
Free pizza promotion
June 16, 2008
The website was changed, allowing visitors to order free pizza for one day.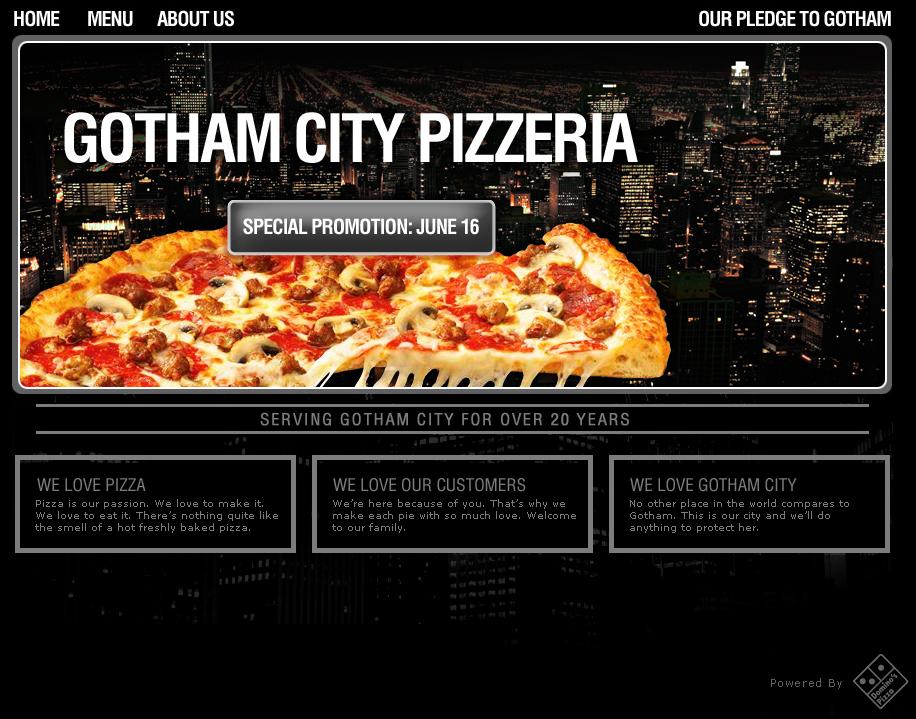 This was revealed to be a ploy by pizzeria owner Paul Fitziano to invite more people to the Citizens for Batman Underground.
The promotion is further detailed here.
Next: Free pizza promotion