Personality Profile
Discovery
November 23, 2007
This game was introduced in humanresources@whysoserious.com, and discovered via clues planted in the first issue of The Hahaha Times. The paper featured a number of circled words and phrases. By adding the number of letters in each circle and replacing that with a corresponding letter of the alphabet (ex: 1 letter = A, 2 letters = B, etc.), personalityprofile was spelled, alluding to Whysoserious.com/personalityprofile.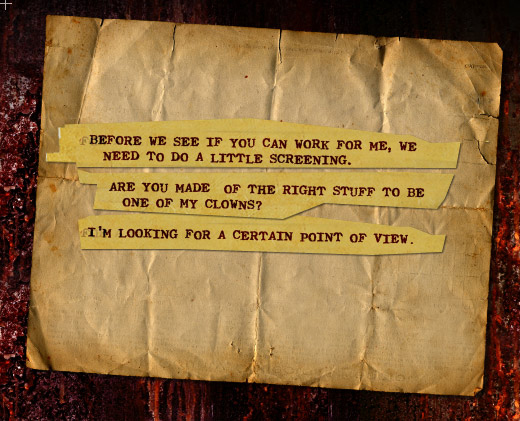 Before you can work for me, we need to do a little screening.

Are you made up of the right stuff to be one of my clowns?

I'm looking for a certain point of view.
Questions
Results
After completing the test, a modified love tester machine tells participants how they did on a scale of "Mime" to "A Scream," and offers the option to send the test to a friend, along with a farewell note.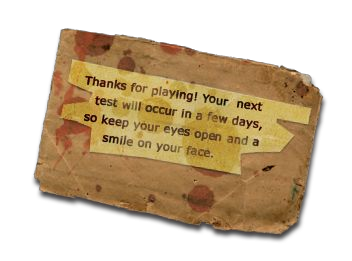 Thanks for playing! Your next test will occur in a few days, so keep your eyes open and a smile on your face.
As it turns out, the player can ensure "A Scream" result by clicking on two answers very quickly before the next question appears.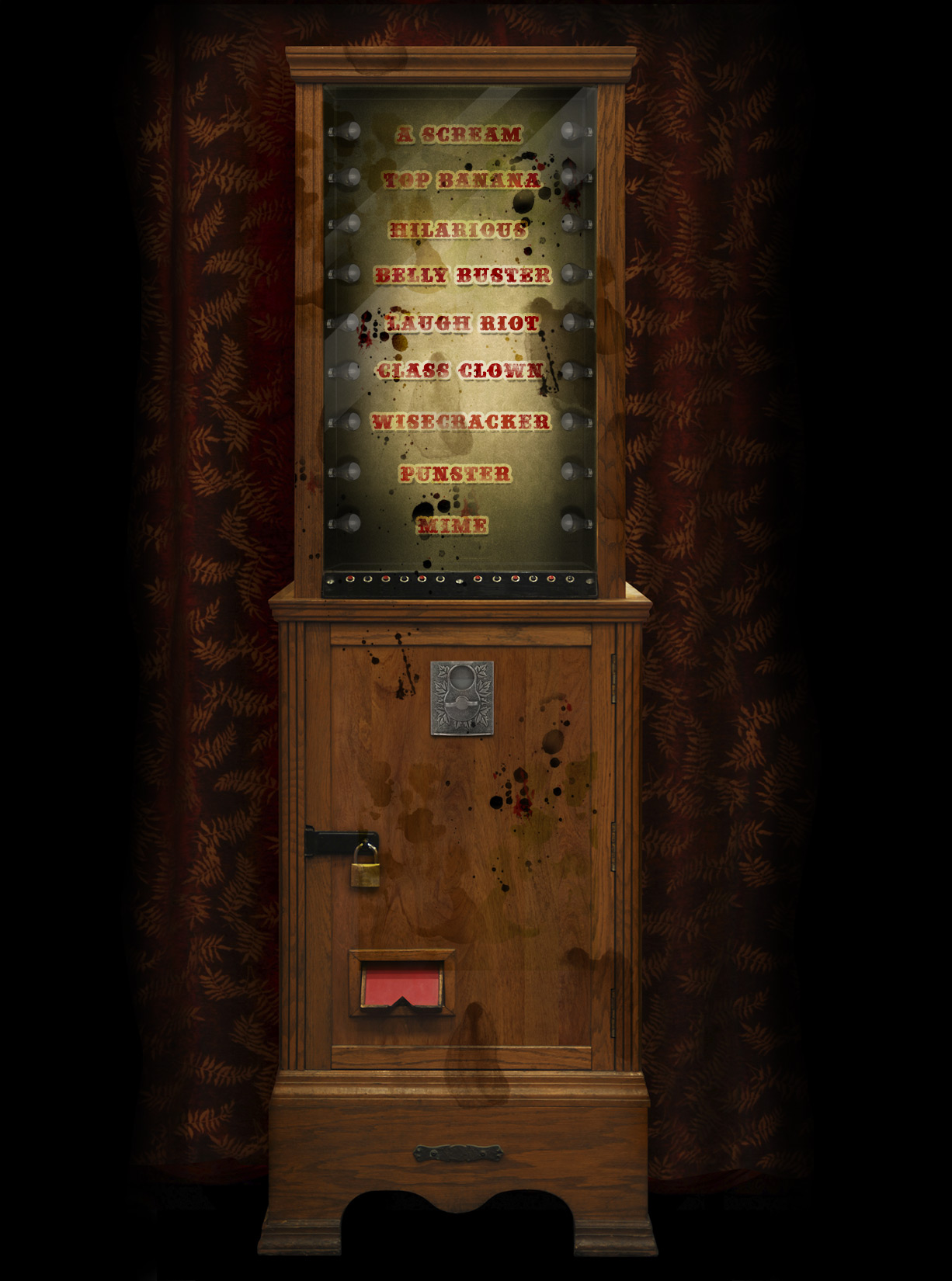 A Scream
Top Banana
Hilarious
Belly Buster
Laugh Riot
Class Clown
Wisecracker
Punster
Mime

Leads
November 27, 2007
This email was sent from humanresources@whysoserious.com:
If you've finished my quiz, then it's time for the next step in the interview process, something to test your aptitude. Spaces count:
Eighth
Sixth
Eighth
Ninth
Ninth
Second
Fourth
Second
Third
The answer was found by going to the personality profile love tester and using the clues from the email to count out a series of letters. This spelled mausoleum, which led to Whysoserious.com/mausoleum.
Next: Whysoserious.com/mausoleum