Every Other
The Game
Once the players on the ground had finished putting on the Joker makeup, they were instructed to go to "checkpoint 3."
Checkpoint 3
Excellent! Bravo for daring to leave your dreary old waste of a life behind. Once your accomplices are finished making themselves look beautiful, tell them to go to
this place
. It should be within eyeshot.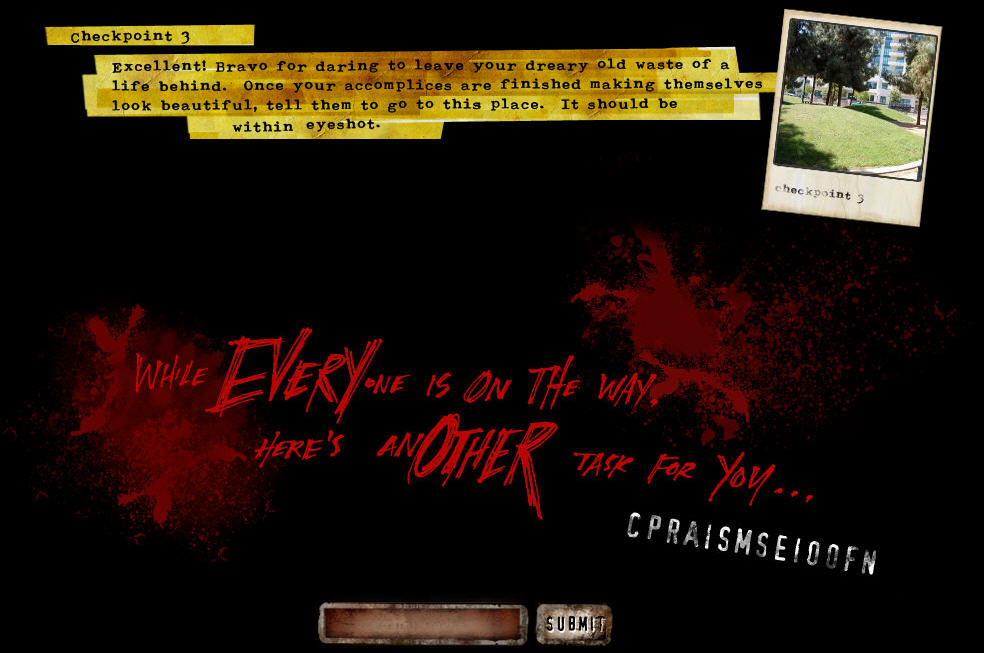 While EVERYone is on the way, here's anOTHER task for you...

CPRAISMSEIOOFN
Solution
Following the riddle's hint of "every" and "other," the letters are split between every other letter. The text can be read as:
CpRaIsMsEiOoFn
Or fully separated to reveal the next passphrase:
Next: Balloons