Saintswithunschurch.org
Discovery
November 23, 2007
Through a mention at Rememberinggina.org, Saintswithunschurch.org was found by our online conspirators.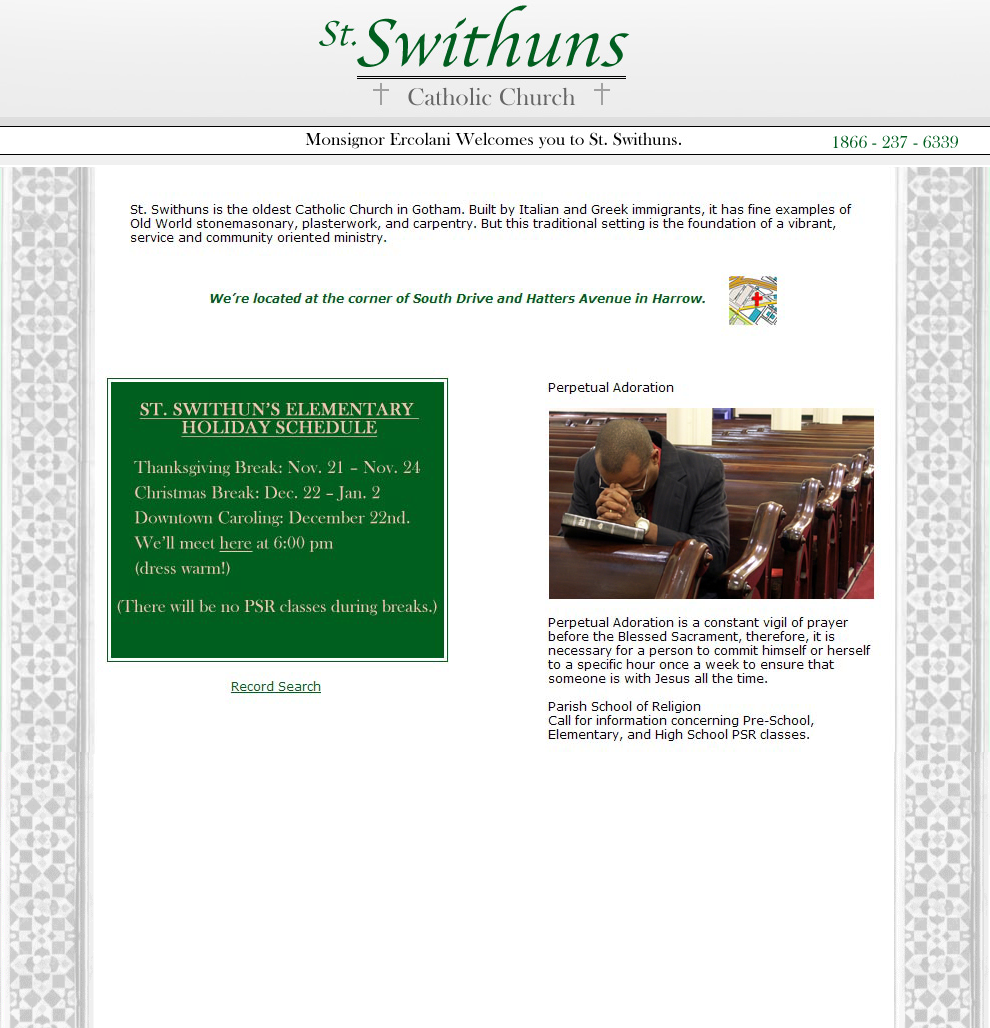 New window: Go to March 2008 site mirror
New window: Go to December 2007 site mirror
Map
A map was included at the top of the site, showing the location of the church. Another map file was linked to from the December calendar's caroling information.
Search function
The site allows visitors to search church records.
Salvatore Maroni
By searching for mob boss Salvatore Maroni, it was discovered he was a witness to the marriage between GPD officer Larry Coniglia and Anna Marie Loverso. Searching for "Anna Marie Loverso" also brings up her baptism certificate.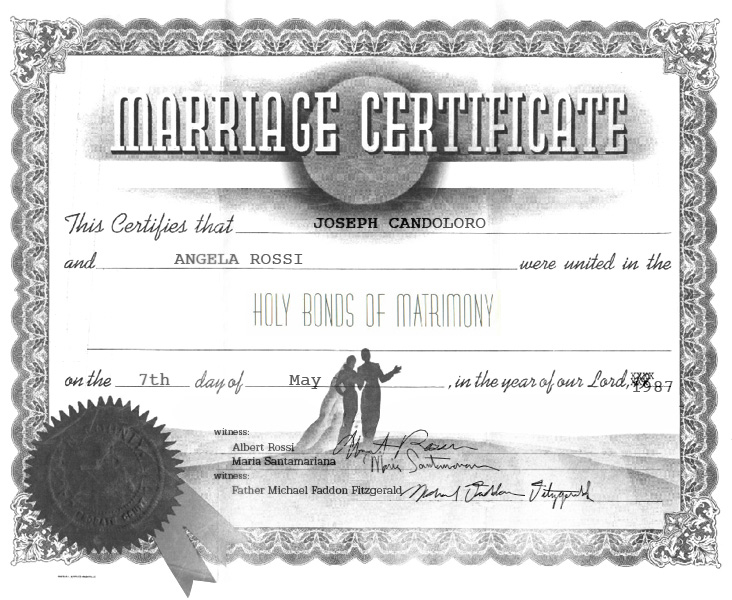 Joseph Candoloro
On March 30, 2008, Joseph Candoloro's marriage certificate was found in the database. It reveals that he is married to Angela Rossi, and that the ceremony was witnessed by Albert Rossi.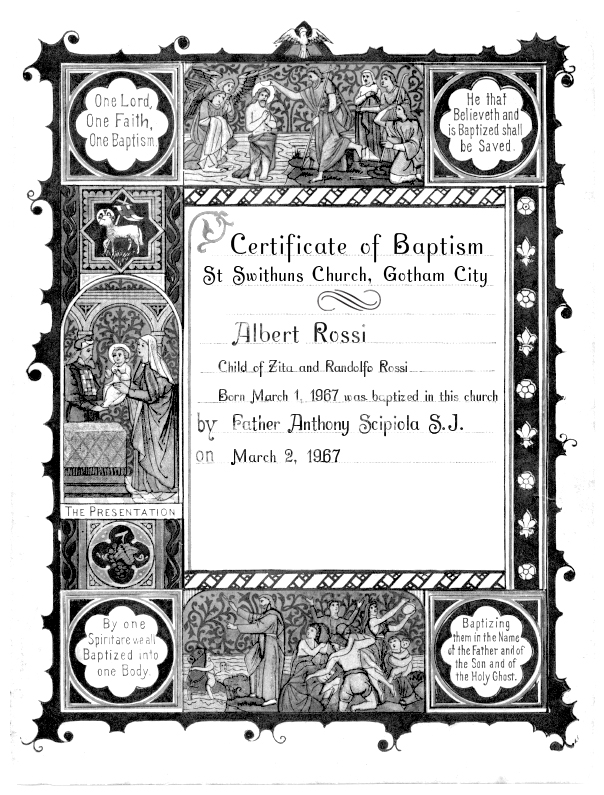 Albert Rossi
Searching for Albert Rossi brings up his baptism certificate:
Leads
Next in Dent investigation: Maiden Avenue Report